Ready to increase your blog income with sponsored content?  Learn how in this 60-minute workshop!
Ready to start scoring more sponsored posts and social shares?
Getting paid to write about brands and products you already love is a huge win-win.
You can increase your income and get paid to talk about stuff you love talking about already! 
So how do you get your foot in the door?
How do you turn pitches into paychecks?
How do you find sponsors and how do they find you?  
It actually simpler than you think.
In this workshop replay Kim discusses:
How it Works

Media Kits

Where to Connect with and Find Brands to Work With

Applying & Pitching

Disclosures

Contracts
If you are ready to begin your journey to pursuing sponsored content opportunities this course will give you the information you need to get started!
Your blog may be missing out on hundreds of dollars of income each month!  Don't miss out!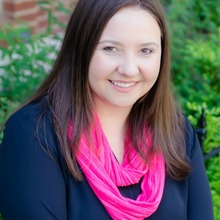 Author, Blogger & Coach
Kim Anderson
Kim Anderson is the traditionally published author of the book, Live Save Spend Repeat: The Life You Want with the Money you Have.  Kim and her husband paid off $93K in debt on one income in under two years.  Her goal is to help people create a life without regrets while funding the good life they want with the money they have to work with! She lives in North Carolina with her husband, six year old son and adorably identical twin baby girls! 
You may also be interested in...
$15.00

$15.00

Mastering Blog Post Images For Beginners

Buy Now