What if the next 12-weeks could be the most productive weeks of your blogging life? 
Do you ever feel like it's extremely hard to make intentional forward progress with your blog?  
Do you feel like you live in constant survival mode?  Like you don't know where to pick up or where you left off?
Wonder how to prioritize your blogging life with the time you have to dedicate?
Kim Anderson created this course to teach you the system she uses with her own coaching clients to help them make intentional forward progress with their blogging goals. 
LISTEN & LEARN ON THE GO!
Each lesson includes a LISTEN & LEARN audio recording so you can listen to and complete the course while you cook, clean or do other tasks.  
The course includes 6 Activity Sheets and 2 BONUS Trello training videos.  
When you complete this course you should have decided what your most important blogging goals are, created your process, made your plan and then simply tackle your goals week by week! 
If you follow the system you'll make intentional and strategic moves to grow your blog!
Learn this blog organization strategy + GET THE ULTIMATE BLOG PLANNER for only $79!
What Bloggers Are Saying
"I'm working through the 12-week blog growth strategy and it's like a huge lightbulb! I can't wait for the next 12 weeks to accomplish my goals! Also, I want to keep this information in front of me at all times, so I printed Kim's worksheets at 75% on my printer, cut them down to fit my Happy Planner, punched the edges and now it's with me all the time!" 
 Julie from CraftyJulie.com
"I recently completed the 12 Week Blog Growth Strategy course. I had some time this morning so I was going to watch the videos. I found the planner in the bonuses and I just have to say - brilliant! I have paid for many and tried even more for free and none of them stand up to this one. Simple to use, all I need in one place, and not a single thing more than what I need! Thanks Kim!" 
Pamela of First Step Right
Your 12-Week Blog Growth Strategy is AWESOME!! I'm just printing off the activity sheets and can't wait to get started. I cannot tell you how much I needed this...I've set up Trello too and am a little excited about putting it all in there once done!  If you haven't bought this yet, go for it...you won't regret it! 😊
 Sarah of A Simple and Contented Life
1

The 12 Week Blogging Success Strategy

Introduction: How To Squeeze the Most Out of this Course

Step 1 Lesson: Understand the Five Reasons Why Bloggers Don't Make Forward Progress

LISTEN & LEARN STEP 1- Audio Recording

Step 2 Lesson: How to Own Your Own Success

LISTEN & LEARN STEP 2- Audio Recording

Step 3 Lesson: Plan to Succeed or Get By: Why Both Are Okay

LISTEN & LEARN STEP 3 - Audio Recording

Step 4 Lesson: Create Your Process

LISTEN & LEARN STEP 4- Audio Recording

Step 5 Lesson: Create Your Own Goals

LISTEN & LEARN STEP 5 Audio Recording

Step 6 Lesson: Divide & Conquer

LISTEN & LEARN STEP 6 Audio Recording

Step 7 Lesson: Treat Yo' Self!

LISTEN & LEARN STEP 7 Audio Recording

Step 8 Lesson: Consider Whether You Need Accountability

LISTEN AND LEARN STEP 8 Audio Recording

Step 9 Lesson: Just Keep Blogging

LISTEN & LEARN STEP 9 Audio and Recording

2

JKB 2019 Ultimate Blog Planner

BONUS: Blog & Email Editorial Calendar in Trello

BONUS: 12 Week Blog Growth Strategy Trello Tutorial

12-Week Blog Growth Strategy Printable Planner

12- Week Blog Growth Strategy Printable Blog Post Process

NEW BONUS: Kim's Printable Processes

The Unofficial 12 Week Blog Growth Strategy EBA Breakdown

NEW 2020 Ultimate Blog Planner
Ready for a 12-week dose of blogging adrenaline?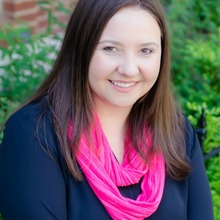 Author, Blogger & Coach
Kim Anderson
Kim Anderson is the traditionally published author of the book, Live Save Spend Repeat: The Life You Want with the Money you Have.  Kim and her husband paid off $93K in debt on one income in under two years.  Her goal is to help people create a life without regrets while funding the good life they want with the money they have to work with! She lives in North Carolina with her husband, six year old son and adorably identical twin baby girls!