Landing Page Creation is easier than you think and might be just the next step you need to grow your email list and income!
Do you want to know how bloggers make cool looking landing pages to sell a product, create an upsell or design a focused email opt-in page?  
In this 35-minute workshop video Kim will show you the simple tools, techniques and logistics of creating landing pages on and for your blog related needs! 
Course Video Will Cover:
1) The 3 Main Types of Landing Pages Used Most by Bloggers.
2) Major Mistakes People Make When Creating Landing Pages
3) How to Make Those Cool 3D Product Cover Images with Ease
4) Tripwire or Upsell Page Creation
5) E-commerce Platform Connection
6) Behind the Scenes Look at Page Builder Widgets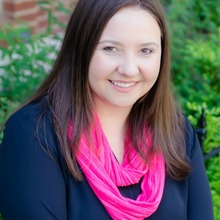 Author, Blogger & Coach
Kim Anderson
Kim Anderson is the traditionally published author of the book, Live Save Spend Repeat: The Life You Want with the Money you Have.  Kim and her husband paid off $93K in debt on one income in under two years.  Her goal is to help people create a life without regrets while funding the good life they want with the money they have to work with! She lives in North Carolina with her husband, six year old son and adorably identical twin baby girls! 
Dive Deep Into Landing Pages in less than an hour for only $15!
You may also be interested in...
$15.00

$15.00

Mastering Blog Post Images For Beginners

Buy Now