Organize Your Money So You Feel In Control

An easy to follow online course to help you easily control spending, save more and put your money behind your goals. 
Helping you easily control your spending with a cash based system.
Do you ever struggle to control your spending habits?  Do You find that you survive in a cycle of mindless swiping, using your debit or credit cards without really thinking about it?
This spending style will ultimate lead you to a life that is financially stagnant and filled with regret.  
Unfortunately you can turn back time and that's why it's urgent that you chose to start the Cash Fueled Life today! 
You work hard and you deserve so much more!
What we really want deep down is to use the money we have to work with strategically to advance our lives and our lifestyles.
The Cash Fueled Life will show you how you can get unstuck with your money and start making a difference in your family finances.
Today you can decide to take the money that you control and make it work smarter and harder.
This course will teach you how to do that!  
If implemented correctly, you won't feel deprived, you'll feel empowered as you embark on a journey to fuel your life with the money you have to work with!
Ready to make forward progress?  
HOW TO COMPLETE:

1) Read the 10 short & concise chapters.

2) Print out the Worksheets.

3) Complete the Worksheets.

4) Set up your system.

5) Fund Your Goals.
1

Part 1: Identify Why You Are Doing This...

Chapter 1: Staying Motivated by Knowing Your Why

Chapter 2: Adopting the Right Cash Mindset

2

Part 2: Getting Your Cash System in Place

Chapter 3: Defining Your Cash Fueled Categories

Chapter 4: Going to the Bank

Chapter 5: How to Keep Your Cash Organized

Chapter 6: How to Use this System In Your Real Life

3

Part 3: Making Cash Fueled Goals

Chapter 7: Determine What You Want Your Money to Do

Chapter 8: Three Ways to Fuel Your Money Goals

Chapter 9: How to Monitor Your Goal Progress

Chapter 10: How to make this a way of life...

4

BONUS: Ultimate Guide to a Profitable Garage Sale

BONUS: Ultimate Guide to Kid's Consignment Sales

BONUS: How to Sell your Formal Wear

BONUS: How to Successfully Prep and Sell at Craft Fairs

BONUS: Printable Menu and Shopping Planning Kit

VIDEO: Cash Fueled Life- Going to the Bank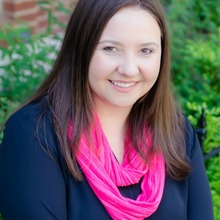 Author, Blogger & Coach
Kim Anderson
Kim Anderson is the traditionally published author of the book, Live Save Spend Repeat: The Life You Want with the Money you Have.  Kim and her husband paid off $93K in debt on one income in under two years.  Her goal is to help people create a life without regrets while funding the good life they want with the money they have to work with! She lives in North Carolina with her husband, six year old son and adorably identical twin baby girls!